There is nothing neutral about the Swiss Casino. They burst on the scene in 2007 and waged all out war on the other casinos in the industry. They very quickly rose to the top of the heap and are now among the very best online casinos in the world. This is apparent in the fact that they quickly moved from Caribbean licensing to being registered in Gibraltar—a member of the EU. Not every casino has this privilege. Only those adhering to the strictest standards of excellence get to be licensed in the EU.
The software platform comes courtesy of Playtech, one of the undisputed heavyweights in the casino software world. The interface is polished and the games are plentiful. All of them are top of the line. From spectacular movie tie-ins such as the spectacular Iron Man 2 Slot Machine, The Incredible Hulk, King Kong all the way to the games you expect to find in a casino, such as Blackjack, Craps and Roulette. All said, there are over 80 games to choose from. All of them have been hand picked to provide a selection of only the very best that Playtech has to offer.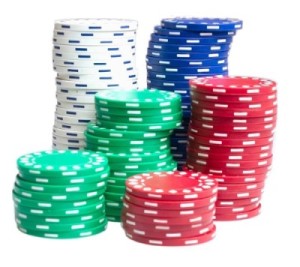 The Swiss Casino is not shy and proudly displays videos of their games right on their website—and they are spectacular. Nothing on their front page, however, is as spectacular as the insane 7 million dollar progressive jackpot that keeps ticking up, waiting for the next lucky millionaire to win and retire. For those who enjoy a more human approach to gaming, the Swiss Casino has a Live Dealer Casino room, where you will be face to face with real dealers and croupiers. You will be able to interact with them, ask questions, and talk to other players. It is the closest experience to actually being inside a casino you can have—thanks to the HD webcams and broadband technology that makes it all possible.
A look at the interface reveals its Swiss pedigree, with clean lines, efficient design, and elegant look. It is simple, excellently designed, and simple to use. No bells and whistles here. They don't need parlor tricks to distract you. It is evident from the start that this casino has some excellent attention to detail. This commitment to excellence is reflected under the hood as well. The Swiss Casino sports the tightest security in the online casino world. They truly live up to their namesake. They are locked down as tightly as a Swiss bank. They employ the latest firewall technology, and the most secure transmission encryption of all. You can rest assured that your data is safe with them.
There are several different options for depositing or withdrawing money. Some are preferred and have a bonus attached to them. Customer service is available 24/7 to clear up any questions you might have—in over 13 languages. The service reps are knowledgeable, courteous, and helpful. To make the experience the best it can be, the Swiss Casino does not limit itself to professionalism, safety and security. They also offer one of the most comprehensive bonus packages available.
To start out, new players who sign up are treated to a very generous $400 Welcome Bonus. This means that the first four deposits you make with the casino are matched at a 100% rate. Put in the maximum amount of $400 and you'll have a whopping $800 to play with. This is an amazing amount of bankroll that will help you make bigger and better bets, and in turn, win more money. The best payouts come with the biggest wagers.
There are other bonuses as well. For instance, whenever you deposit money using a preferred payment method, you are eligible for a 100% Match Bonus each and every time you deposit money. This, in essence, means that although the Welcome Bonus isn't the biggest in the industry, the continued bonuses that never end make the Swiss Casino one the most generous casinos in the world when it comes to bonuses. It doesn't end with the deposit bonuses, though. There is a regular schedule of promotions listed on their website, a referral bonus, bonuses of up to $1000 for large deposits, a VIP program with a huge range of prizes available to no one else, and more.
I cannot recommend the Swiss Casino enough. It is a true gem in the world of online casinos. They have an instant play option that does not require a download. You can try them out without commitment at any time. To see everything they have to offer, I urge you to visit the Swiss Casino website now!