One of the most appealing aspects of online poker is the use of poker bonus codes. Essentially, these are incentives offered by poker sites that reward new players, high stakes players, loyal players, and a in variety of other situations. Usually poker websites reward players just for signing up with their account – it is saying welcome aboard, we are glad to have you!
How do the codes work?
While the majority of online poker sites offer similar types of codes, they work in a variety of ways. Some will offer lump sum bonuses to every new player who signs up. Some will offer percentage-based bonuses, i.e. 10% of your initial deposit. Generally, the percentage-based bonuses do have a limit, as poker sites usually will only match your deposit with a bonus up to a certain amount. Still, these types of bonuses are a great way to build up the sum in your account a bit when you are just starting out at a new online poker site. Many poker websites also offer reward systems for their players, sites like pokermira.com allows its users to earn player rewards, which are based on the number of rating points each player accumulates – the more you play, the more points you earn.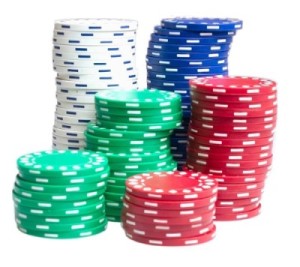 In terms of how they actually look like and function, bonus codes are just a line of code – exactly what you would see with a coupon for an online shopping site. The website provides you with the code when you have earned a bonus, and then you have to enter it in at the appropriate place in order to generate the bonus credits for your account. Since a lot of these bonus codes are promotional tools the poker sites are using to drive traffic and increase user-ship, they do offer benefits to the site as well. First of all, the traffic that comes with a successful bonus offer, and secondly, the technology associated with the codes allows the sites to track how many people responded to each of their various marketing campaigns, giving them vital information on how to structure their promotions.
What's the catch?
These offers can seem too good to be true – a website is offering me $100 just for registering? There is one small catch to it, but for anyone that actually wants to play poker, it should not be a problem. Some bonuses are contingent upon you actually playing frequently on the site. Essentially what this means is that when you insert the bonus code, the applicable bonus will register in your pending account, but it will not be available for you to play with. Generally, the bonuses are released in increments each time you play, but every site does it slightly differently. Still, even if you do not get it right away, these poker bonus codes are a great way to have some extra money to play with!